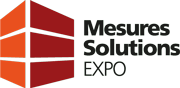 The thematic presentations in detail
Thursday, October 6, 2022
Industrial Metrology 4.0: the exploitation of data in the service of efficiency.
In the era of big data and digitalization in industry, a lot of data is generated and collected through sensors or manually by technicians.
Data is today's gold and it is at the heart of Industry 4.0. And although it is critical, metrology is sometimes pushed into the background and often seen as unproductive.
It's wrong ! Metrology produces data, and its data, properly exploited, can play a crucial role in improving the safety, quality and efficiency of installations or even in the effectiveness of on-site interventions.
Continuous process improvement, predictive maintenance, real-time supervision and many other applications are possible when we can use this data in a standardized format.
Let's see together the role of metrological data and its importance for your business.
Measuring dynamic torque without contact and without inertia – it works!
On test benches or on board, the development of kinematic chains has so far targeted the phenomena of acyclism, speed variation and torsional vibrations.
The most advanced in the analysis of their propulsion systems also seek to characterize the static and dynamic torque, in some cases leading to the measurement of power.
These include the aeronautics, automotive and electric mobility industries.
OPTEL-TEXYS meets these needs for high speeds and EMC immunity thanks to its optical sensors developed over more than 20 years.
The thematic presentation that we propose relates to the measurement of the dynamic torque without contact on an electrical machine.
In this project, two French companies, including OPTEL-TEXYS, have put their technical know-how into measurement to respond in an innovative way to the need for a third which was to characterize the torque of the electrical machine under development.
We will detail the context of the study that led to these measurements, which justified the implementation of our sensors and the solution called "software torque meter", as well as the results obtained.
We will conclude with the prospects offered by these solutions in the field of torque measurement on rotating machines.
Development of a compact sensor for measuring paint thickness in aeronautical turbine shafts.
Safran Aircraft Engines' request was to be able to measure the thickness of an anti-corrosion paint deposit inside the shafts of its aircraft engines.
Initially, the measurement on wet and dry film (before and after curing) was successfully validated. The problem then arose of being able to fit the measuring head into the motor shafts, which depending on the references may have internal diameters of less than 50mm. Too narrow for the existing sensors which had a diameter of 66mm… After several months of development, Enovasense engineers were able to design a head with a diameter of 35mm, without altering the measurement precision.
Control & Measurement of solid flow.
Control & Measurement of the flow of solid materials on all types of conveyors, on falling products and on pipes.
Review of the different technologies that exist on the market.
Off-line programming and virtual simulation to improve productivity.
Off-line programming and virtual simulation to improve productivity.
Offline programming of CMM, although not a new concept, now has to be fully developed offline using sophisticated virtual simulation software.
Based on years of programming experience, Metrologic presents a virtual simulation solution integrated into the Smart Manufacturing process, to optimize the utilization rates of the measurement means as much as possible.
The integration of all the measurement parameters in the digital model makes it possible to automate the CMM program generation process, while taking into account the physical measurement configuration in order to optimize the trajectories.
Welcome to the industrial era 4.0
Visit of certain CETIAT laboratories by prior registration only with metrologie@cetiat.fr (a snack will be offered). The visits will be adapted (or even cancelled) according to the health instructions in force in October.
Interfacing of dynamic acquisition systems in test and control benches.
The world of test bench and control joins the world of dynamic data acquisition through common protocols and technologies, such as: OPCUA, ethercat, Blueberry. By developing all-in-one systems for rapid integration
and modular, providing an operational Software and Hardware solution for this type of application.
The revolution of connected objects in the Technical Management of Buildings 2.0
Managing the performance of a building requires measurement points, relevant analyzes and responsiveness to correct drifts.
Discover through concrete examples how the deployment of connected objects (IOT) as well as an appropriate cloud architecture can significantly and sustainably reduce the environmental footprint of new or existing buildings and generate substantial savings.
MY NETWORK DIAGNOSTIC SOLUTIONS
Preventive maintenance: How to detect air leaks and electric partial discharges by acoustic camera?
On industrial sites, gas leaks of all types (air, helium, nitrogen, CO2, sf6, etc.) can lead to significant consequences: production stoppage, loss of productivity, additional costs, environmental damage, and above all risks. humans.
The acoustic camera technique makes it possible, via ultra-high precision microphones, to quickly and easily locate these leaks; even in an extremely noisy environment thanks to powerful advanced filters.
The display is done directly on the screen, and the intuitive interface allows you to print a pdf report in a single key, providing at the same time an estimate of the flow rate of the leak.
A light and portable camera, an additional module also makes it possible to detect the presence of partial discharges, a phenomenon of degradation of electrical insulation on high voltage equipment.
A real demonstration will be possible on the stand of My Network Diagnostic Solutions throughout the show.
Relative and absolute vibrations of a turbomachine.
The analysis of the dynamic behavior of a turbomachine on plain bearings is historically carried out from measurements of the relative displacements of the shaft in its bearings. Absolute vibrations, that is to say the dynamic behavior of the bearings themselves, are often neglected by only considering this information under an energy aspect for the purpose of comparison with the standards in force. For many years, EES-Dynae has taken a global approach to vibrations, and has developed dedicated tools to provide the expert with the information necessary for the vibration diagnosis of such installations. This presentation will make it possible to understand, through a case study, the interest of an analysis correlating the relative vibrations and the absolute vibrations on the relevance of a diagnosis.
Inspection and control at the service of manufacturers.
Manufacturers are encountering more and more technical problems associated with human or material risks when using machines, manufacturing a system or troubleshooting equipment.
Inspection by Non Destructive Testing or three-dimensional measurements can really provide answers to these problems.
Trescal offers its customers additional services, in addition to traditional metrology, by developing and investing in innovative and state-of-the-art measurement means.
Interior or exterior measurement, material health, detection of defects allow customers to find solutions to the problems encountered.
During this conference, we will present various concrete examples directly affecting the industrial sector and will provide you with the support solutions that Trescal has implemented to respond to the problems of its customers.
Autonomous factory and process 4.0: how to simplify your process and sustainably reduce investment and operating costs.
The autonomous factory with smart devices to predict maintenance needs, breakdowns... We all dream of it! But often this involves complex control loops and many measuring instruments. What solution to this? How can you simplify your process while increasing its efficiency, safety and profitability? Illustrated with application examples.