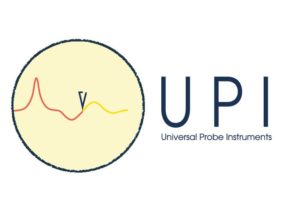 UPI
BOOTH: ESU
AREAS OF EXPERTISE :
Data acquisition
Physico-chemical analysis
Dimensional, Three-dimensional
Calibration, Metrology
Optical
CUSTOMERS / MARKETS:
UPI is a company that develops, designs and markets a new generation of scanning probe microscope. By changing a 40-year-old paradigm, we have developed a measurement instrument that fully characterizes the surface properties of a sample using a universal, versatile and easy-to-use instrument. With a UPI instrument, it is now possible to measure many types of interactions in a wide range of environments. By offering a universal sensor, UPI leaves users the possibility of using all types of interaction probes that can be imagined. Indeed, the size does not matter and there are no problems to integrate any type of probes on our instruments.
---
With this new patented technique, we want to extend the use of scanning probe microscopy to research areas not yet converted to this powerful technique. Its simplicity from an operating point of view will be a great tool for education, from high school to university. Its versatility and its adaptability to other measurement systems, makes it possible to offer an infinite number of possibilities to characterization laboratories and industrial R&D departments.
Social reason
IPU
Address
6, Rue Léon Maître
44000 Nantes, France
Telephone
+33(0)6 33 01 16 92
Website
E-mail