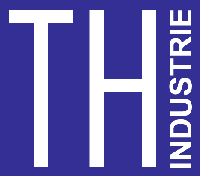 TH INDUSTRIE
AREAS OF EXPERTISE :
Data acquisition
Anemometry
Leak detection control
Flowmetry
Hygrometry
Ergonomic measurement, Thermal comfort
Pressure
Air quality
Temperature, Pyrometry
CUSTOMERS / MARKETS:
TH-Industrie is present in all sectors of activity without exception. provider of solutions, we support your projects as a whole. TH-Industrie is the partner of your measurements in all fields: Aeronautics, cosmetics, pharmaceutical and chemical industry, armaments, automobile, etc. The application is you, the measure is us!
Social reason
TH-INDUSTRY
Address
Saoneor Space
12 Alfred Kastler Street
71530 Fragnes-La-Loyere, France
Telephone
+33(0)1 47 66 81 86
Website
E-mail