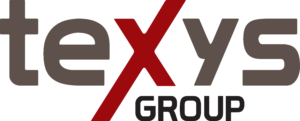 TEXYS GROUP
AREAS OF EXPERTISE :
Acoustics, Vibration
Packaging electronics
Extensometry
Strength, Torque
Optical
Weighing
Photonics
Position, Displacement
Pressure
Temperature, Pyrometry
Time, Frequency, Tachymetry
Electrical test and measurement
CUSTOMERS / MARKETS:
TEXYS Group is one of the leading manufacturers of electronic measurement and detection devices. For 20+ years, TEXYS Group has been designing, developing, manufacturing and distributing sensors under its flagship TEXENSE® brand, specializing in on-board physical measurements such as pressure, force, temperature, speed, current and inertia. TEXYS is renown for mastering multiple technologies including infra-red, optical fiber, strain gauging, wireless systems and signal conditioning. Our products and services are widely used in various industries such as motorsport (Endurance, Formula 1™, Formula E™, Indycar™, Moto GP™, NASCAR™, Rally), aeronautics, space, automotive (OEMs and suppliers), marine, shipbuilding and railway.
---
TEXYS Group develops its international business activities around its brands TEXENSE®, LGS by TEXYS and OPTEL-TEXYS, thanks to its subsidiaries and its distribution network. Our ambition is to further expand developments around our range of technical products and services with the best quality/price ratio.
Social reason
TEXYS GROUP
Address
Za Des Chamonds
16 Rue Edouard Branly
58640 Varennes-Vauzelles, France
Telephone
+33(0)3 86 21 27 18
Website
E-mail