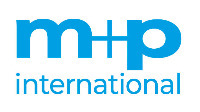 m+p international
AREAS OF EXPERTISE :
Acoustics, Vibration
Data acquisition
Test benches, Test facilities
Software
CUSTOMERS / MARKETS:
m+p international is a leading global supplier of vibration controllers for shaker testing. We also provide analyzers for noise and vibration measurement, analysis and reporting. Suit all your NVH needs in the field and in the lab: structural dynamics, modal analysis, rotating machinery analysis, acoustics, FFT analysis, time history recording. Some references in France: Aerospace (Airbus, Thales, Safran, Dassault...), Defense (Safran, Thales, DGA TT, Etienne Lacroix...), Automotive (PSA, Faurecia, Valeo, Continental, Autoliv, ACS...), Universities and Research center (CNAM, ENSAM, Centrale Lyon, IUT de Saint-Etienne, ESIX, Femto-ST...). Many other companies worlwide already trust m+p products for their NVH testing.
Social reason
m + p international
Address
5 Rue du Chant des Oiseaux
78360 Montesson, France
Telephone
+33(0)1 30 15 78 74
Website
E-mail