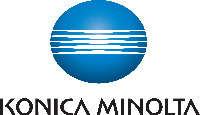 Konica Minolta Sensing Europe B.V.
AREAS OF EXPERTISE :
CUSTOMERS / MARKETS:
For more than 30 years Konica Minolta has supported its customers through its expertise and solutions for measuring color, appearance and light, from design to the finished product. Among these proven solutions, precise and easy-to-use instruments for specifying, formulating, evaluating and controlling color, appearance and light: colorimeters, spectrophotometers, gloss meters, video-photometers, spectroradiometers, photometers, luxmeters, formulation software colors, quality control software, etc. In order to provide expert products and services to our customers, we rely on our regional offices, our worldwide network of qualified distributors and our maintenance staff.
Social reason
Konica Minolta Sensing Europe BV
Address
ZI Paris Nord II - Parc des Reflets - Bât. J
165 avenue du Bois de la Pie
95940 Roissy Cdg Cedex, France
Telephone
+33 180 111 070
Website
E-mail