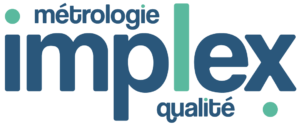 IMPLEX
AREAS OF EXPERTISE :
Data acquisition
Calibration, Metrology
Meteorology
Pressure
Air quality
CUSTOMERS / MARKETS:
IMPLEX, more than 25 years at the service of its customers Publisher of specialized software in the field of measurement and quality management, for Laboratories and Industries, we offer: - A range of software and associated services - A global offer As part of listening to the market, IMPLEX proposes a partnership and functional development approach if the needs expressed correspond to customer demand. Our commitment to the quality approach is the starting point of our desire to improve our performance. The commitment of all staff allows us to pursue this goal.
Social reason
IMPLEX
Address
West Space
39 Chemin Du Moulin Carron
69570 Dardilly, France
Telephone
+33(0)4 72 18 09 90
Website
E-mail