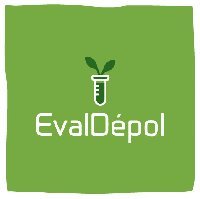 EvalDépol
AREAS OF EXPERTISE :
Physico-chemical analysis
Soil mechanics, Geotechnics
Data acquisition
Dimensional, Three-dimensional
Software
CUSTOMERS / MARKETS:
EvalDépol specializes in environmental rehabilitation operations for water, air and soil environments. We work with you on identifying and understanding environmental issues. Our digital tools, developed in-house, for 3D visualization and interpolation, provide a clear vision of the issues. We are also developing decision support algorithms based on Artificial Intelligence. We provide you with our technical environmental expertise and our skills in developing innovative digital tools to support you in your environmental rehabilitation projects.
Social reason
EvalDépol
Address
Genopole-Campus 3 nursery
4, rue Pierre Fontaine
91058 Evry-cedex, France
Telephone
+33 (0)6 14 28 63 68
Website
E-mail