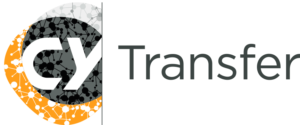 CY Transfer
STAND: C01
AREAS OF EXPERTISE :
Acoustics, Vibration
Data acquisition
Gas analysis
Physico-chemical analysis
Colorimetry
Dimensional, Three-dimensional
Hardness
Humidity, concentration
Hygrometry
Liquids (dosage, steam)
Clean rooms, Fume cupboards
Temperature, Pyrometry
---
Your company does not have basic or applied research resources in its field? You do not have the necessary equipment to carry out certain measurements? There is a solution: CY TRANSFER, the new Business Unit of CY Cergy Paris University. Come and use CY's laboratories or Genius Platforms, which will allow you to benefit from qualified personnel and high-performance equipment. We will set up tools with you and for you to encourage your collaboration to innovate.
Social reason
CY Transfer
Address
The Turbine - 32 Boulevard Du Port
95000 Cergy, France
Telephone
+33(0)6 99 14 95 25
Website
E-mail