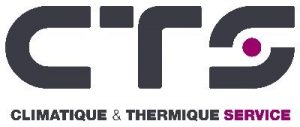 CLIMATIQUE THERMIQUE SERVICE
AREAS OF EXPERTISE :
Test benches, Test facilities
Temperature, Pyrometry
Hygrometry
Special machines and fluidic cabinets
CUSTOMERS / MARKETS:
CTS propose depuis 25 ans des solutions dans le domaine des essais climatiques à destination : de la R&D industrielle (test et validation de produits) des laboratoires externes privés des organismes de certification et de validation publiques de la production CTS se charge à vos côtés de l'ingénierie en systèmes d'essais climatiques complets, de la réalisation et de la mise en service du matériel ainsi que de la formation aux utilisateurs. Fort de ses propres techniciens, CTS assure la maintenance préventive et corrective "toutes marques" des enceintes climatiques en France. A travers sa filiale RENT4TEST, CTS vous propose une gamme performante de matériel à la location.
Social reason
AIR CONDITIONING THERMAL SERVICE
Address
Zac du Pujol 2
13390 Auriol, France
Telephone
+33 (0)4 42 70 87 87
Website
E-mail