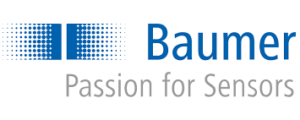 Baumer SAS
AREAS OF EXPERTISE :
Physico-chemical analysis
Automation, Regulation, Process
Leak detection control
Flowmetry
Dimensional, Three-dimensional
Hardness
Strength, Torque
Liquids (dosage, steam)
Level
Optical
Photonics
Position, Displacement
Pressure
Temperature, Pyrometry
Time, Frequency, Tachymetry
CUSTOMERS / MARKETS:
The Baumer group is a recognized manufacturer of control and measurement solutions (detectors, encoders, vision sensors) and electronic process instrumentation. Belonging to Baumer, the historic Bourdon brand develops and manufactures mechanical instrumentation solutions. As a global supplier, our customers are found in all sectors of the industry.
Social reason
Baumer SAS
Address
Zae De Findrol
74250 Fillinges, France
Telephone
+33(0)4 50 39 24 66
Website
E-mail